FREE 4 Part Video Course 
Four Steps To Creating The Bucket List Life Of Your Dreams
Fill in the form to get on the VIP waiting list for our bucket list video course and start working towards your life of freedom now!
The 100 Bucket List Adventures Story… 
We're just a normal family who travel the world with our kids…
We're not millionaires. We don't have a nest egg or bunch of savings to fund our travels. But we do have big dreams, big balls and the knowledge of how to run a business remotely, which is all you need to travel the world.
Our story is like many others. We met young and fell in love. We had big plans but life threw us a curveball and we ended up having a baby before both of us had finished college.
It was hard to start with but we created a pretty nice life for ourselves. A nice house in the countryside, good schools for the kids…
But the travel itch never really went away.
We'd talk about it often, listing all the reasons why "now just isn't the right time" but then one day it hit me. What if it never was just the right time? What if we never had all our ducks in a row? The kids were growing up fast. We wanted show them the world & if we kept putting it off then it would be too late!
FREE 4 Part Video Course 
Four Steps To Creating The Bucket List Life Of Your Dreams
Fill in the form to get on the VIP waiting list for our bucket list video course and start working towards your life of freedom now!
Then one day something terrible happened.
We were at an event at the beach and Jake disappeared. Thanks to the fast action of some army cadets who we found him. But it was a close call.
He said he had gone with a man who was going to show him "a real rocket ship".
That was when I realised we needed to seize our opportunity now, because you just don't know what's around the corner! 
So we made a decision and took the leap. It was scary but we knew we had to do it.  
We sold most of our stuff and compacted down to a small storage unit and 4 suitcases.Then we hit the road! Or should I say sky?
This error message is only visible to WordPress admins
Error: No connected account.
Please go to the Instagram Feed settings page to connect an account.
At first we just picked places we'd like to see and went there. It was amazing. We were together as a family and each day was a new adventure.
We'd chill on the beach, climb mountains and sample all the ice creams to see which country made the best one…It was everything we'd hoped it would be.
But I wanted to do something to inspire and help other families to travel the world and live the life of their dreams too.
That's when we came up with the idea of 100 Bucket List Adventures.
We thought that if we can create and complete the ultimate family travel bucket list, educating our kids as we go, supporting ourselves by running a remote business and sharing our knowledge, then we can inspire and enable other families to travel the world too!
It's a big list but I'm sure we can do it. I hope you'll follow us on our journey or perhaps come and join us along the way!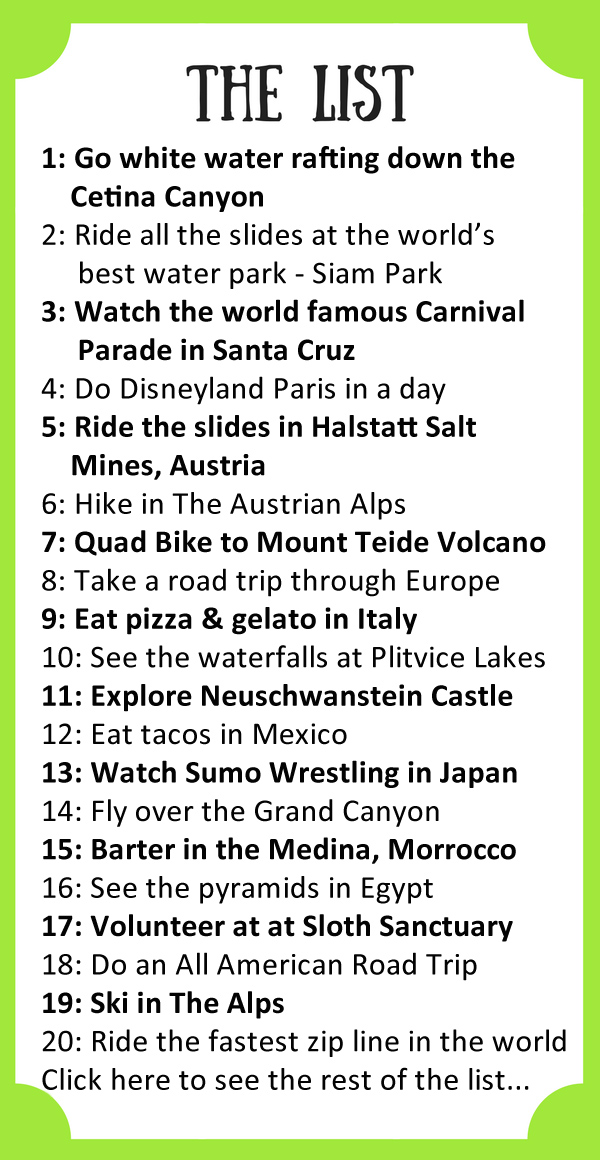 Want To See What It's Really Like To Travel The World With Kids?
Subscribe to our YouTube channel to find out how we made our dreams a reality and to follow our adventures as we travel around the world and complete our bucket list with our kids!
We'll share our adventures, travel tips and answer all your questions on our super popular Q&A vlogs too. Click the button here to subscribe now!
Our Recent Bucket List Adventures…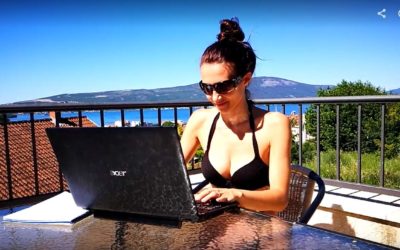 Finding a way to generate income while you're on the road is the best way to fund your travels. Saving a lump sum is fine, but earning on on the move can give you the freedom to go wherever you want, whenever you want to without the fear of running out of cash. There...